24/7 Emergency Plumbing, Heating, & Air-Conditioning Services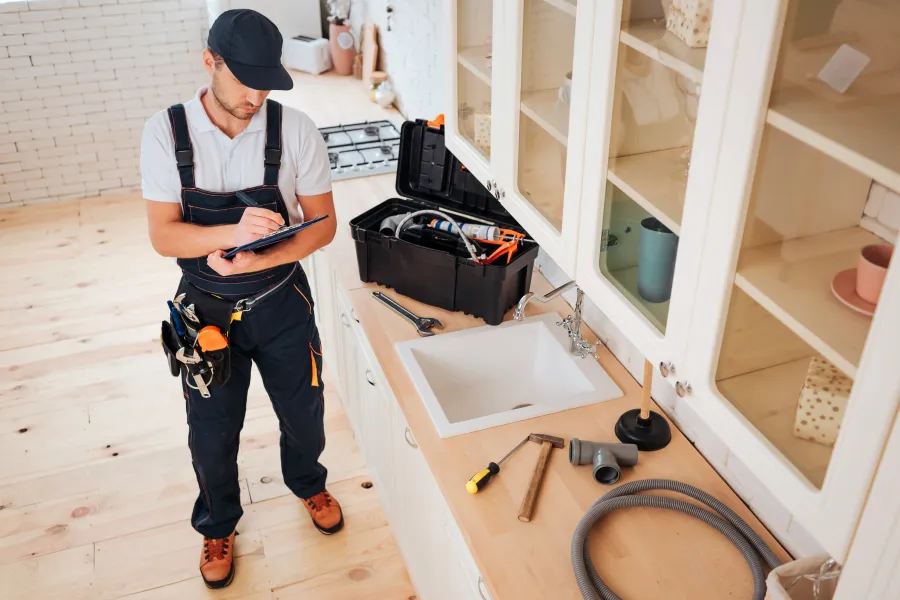 24/7 Emergency Plumbing, Heating, & Air-Conditioning Services
When it comes to your home, it's imperative that you look after its many varying components. Your plumbing, heating, and air-conditioning all need to be running smoothly in order to ensure an efficient household. When a problem arises with one of these systems, acting promptly and properly is important. Whether you're not getting any hot water, or your toilets are backed up, Stahl Plumbing, Heating & Air Conditioning is here to help. As a reputable emergency plumbing company in Pittsburgh, PA, our team of local plumbers is well-equipped to handle any plumbing issue. If you need an emergency commercial plumber or an emergency toilet plumber, we'll be there to assist you as soon as possible. Compared to other companies in the area, our 24-hour emergency plumber rates are incredibly affordable because we believe that quality plumbing services shouldn't have to cost you a fortune.

As Pittsburgh's most trusted and respected service company, we guarantee to provide quality service for all your maintenance needs. The expert Pittsburgh plumbers and technicians of Stahl Plumbing, Heating & Air Conditioning are precise, professional, and have years of industry experience and knowledge. Our chief responsibility is to repair what needs to be fixed and ensure that it is not a continual issue. We are reliable and diligent, which is why we are Pittsburgh's best plumbing, heating, and AC company.
Let's Take Care of It
One of the worst feelings is to come home after a long day ready to relax, only to realize that you having a plumbing issue in your house or a heating or AC unit isn't working properly. It can be stressful, and if you don't choose the right company, the repair can be costly. If you call Stahl when an issue like this arises, there is no need be stressed or worry about costs. We have the best and most affordable prices in Pittsburgh. Additionally, we are available at any time of the day. We don't want you to fret about any plumbing, air-conditioning, or heating repairs. Let Stahl take care of those problems.

On Call
Don't hesitate to call 412-273-1000 for emergency service now. Our dispatcher will gather all of the information about your plumbing, heating, and AC repair needs and send a Pittsburgh plumber or technician to your location as soon as possible.

We are available 24 hours a day, 7 days a week for all your plumbing problems including:
Burst pipe
Clogged drain
Leaky faucets and pipes
No hot water
Running water
Low water pressure
Valve replacement
Basement water
Stahl Plumbing technicians are also always prepared and equipped to work on:
Pipes
Showers & bathtubs
Sinks
Toilets
If you need help, call us now.
We will not leave your emergency call in our voicemail; we guarantee our office staff will answer your call.

Below are additional phone numbers of our expert professionals who are available 24/7. Find the area nearest you:
Moon Airport- 412-269-7880
South Hills & Carnegie - 412-276-1556
North Hills- 412-364-0600 412-364-0600
Monroeville & Churchill - 412-373-2500
Robinson & Crafton - 412-859-3366
Oakland & Downtown - 412-683-8000
Homestead & W. Mifflin - 412-462-1111
Sharpsburg & F. Chapel - 412-781-8881
Brentwood & White Hall - 412-881-1500
McKees Rocks & W. End - 412-331-3200
Wilkinsburg & Penn Hills- 412-242-4444
Contact Us Today
Choose us for bathroom and kitchen repair work. Contact us for any job, small or large.