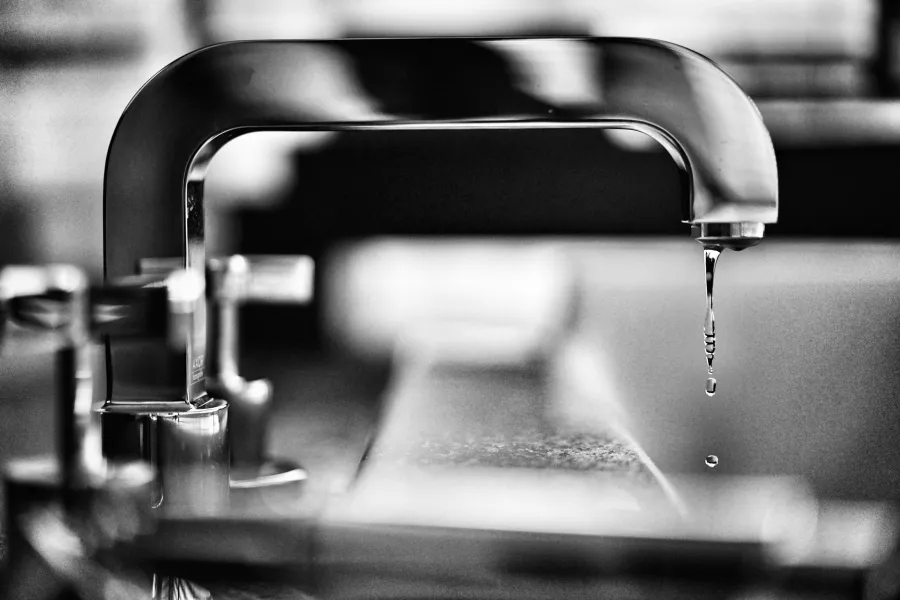 Plumbing Services
Problems with your plumbing need to be addressed immediately. Whether you don't have running water, or your toilets won't flush, it's nice to know there are professionals standing by to assist you whenever an issue arises. Offering 24-hour emergency plumbing repair service, Stahl Plumbing, Heating & Air Conditioning is able to provide top-notch work for our valued customers, no matter the time of day. Our local emergency plumbing services are backed by years of experience and a thorough understanding of intricate plumbing problems. As an affordable plumbing service company, we strive to provide cost-effective services that properly address your plumbing issues. Our commercial plumbing repair costs are far cheaper than local competitors because we believe that quality work doesn't have to be costly. Whether you're in need of kitchen and bathroom plumbing repair or shower plumbing installation services, we'll be sure to have your plumbing system running smoothly again in no time.
Contact Us for Help
If you are experiencing a plumbing emergency or need plumbing repairs or installations made on a weekend, please contact us at 412-273-1000.
Plumbing Services Include
Backflow certification
Backhoe service
Camera sewer locator service
Drain and/or sewer cleaning/maintenance service
Dye testing
Full bathroom and kitchen remodels
DOT certified gas line installation and repair
Residential and commercial hot water tank installation
Water heater replacement and installation
Water line replacement
General Plumbing
No matter what your plumbing needs may be, you can count on our knowledgeable
Pittsburgh plumbers
. No job is too big or too small for Stahl Plumbing, Heating & Air Conditioning. We can help plan new home additions, and we can even work out any problems in a kitchen or bathroom plan. While many of our customers are homeowners, we do work on commercial plumbing as well. We guarantee that a human being will answer your call, and we won't leave your emergency plumbing repair in a voicemail box.
Commercial Plumbing Repair and Installation
Free estimates are available for large repair projects and commercial installations in Pittsburgh. We have experience with property management and development groups throughout the area. Our master plumbers assist with plumbing systems at apartment and townhome complexes on a weekly basis.
Gas Line and Installation
When it comes to the safety of the gas lines in your home, you should only trust a licensed plumber in Pittsburgh. Erosion, corrosion, and tree roots can damage gas lines over time, so it is important to repair any leaks before they become major problems that can put your family and home at risk.
At Stahl Plumbing, Heating & Air Conditioning, we offer gas line repair, inspection, and installation services, assuring that your natural gas line will safely serve your Pittsburgh home or business.
Backflow Certification
Backflow devices are installed in commercial and sometimes residential water systems based on the hazard level established by the county's environmental health department. They are engineered to prevent the backflow or siphoning of contaminated water into potable water systems. These devices need to be certified annually, and the tests can only be performed by technicians who are certified and licensed in the county.
Contact us today to have one of our specialized technicians perform a backflow certification for your residential or commercial property.
Water Line Replacement
Water lines can become cracked or damaged due to a variety of environmental factors, and it is crucial to get them looked at as soon as you detect any problems to prevent severe property damage. Our experience and specialized equipment allows us to diagnose, repair, or replace the water line quickly and affordably.
If you are planning to remodel your kitchen or bathroom, our certified master plumbers will help you make design decisions that won't cause any plumbing issues. These issues include things such as building codes, sink and drain locations, water lines, custom installations, and more.
Dye Testing
When a property changes ownership, the city of Pittsburgh requires a dye test to make sure that the sanitary sewer system is properly connected and won't send any polluted water into streams, rivers, or creeks. Contact us today if you need a dye test done on your home.
Please feel free to contact us by phone or email, and we will provide you with any additional plumbing information you may need.
Get a Free Estimate!
The next time you need plumbing contractors, you can count on us. Stahl Plumbing, Heating & Air Conditioning is staffed with certified master plumbers providing emergency service 24 hours a day, 7 days a week. You never know when a plumbing issue is going to arise. If you work or live in the Pittsburgh or Allegheny County, PA, service area, call now.