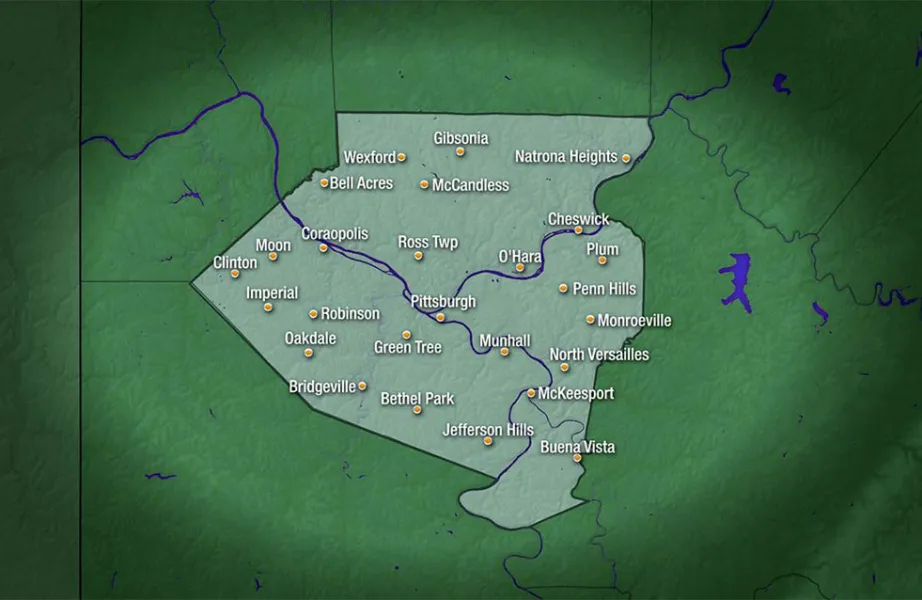 Service Area
Stahl Plumbing, Heating & Air Conditioning provides Pittsburgh, PA, and the entire Allegheny County area with plumbing services, gas line services, HVAC repair and support, and more. When you contact Stahl, we guarantee that a real person will answer your call, no matter what time of day. When you are planning an upgrade or addressing a recurring issue, take advantage of our free estimate service for your next project!
Common Problems
Pittsburgh homes come in all shapes and sizes, new and old. While the Pittsburgh area has held on to its historic architecture and landmarks, buildings and facilities are often equipped with old pipes and configurations which are outdated or do not meet current regulations. Stahl has high-level technicians with decades of experience, to review your systems and tackle any commercial or residential project.

Commercial Plumbing & HVAC Services
Stahl is a trusted partner for many local or national businesses supporting facilities in Pittsburgh. Commercial plumbing in Pittsburgh can be a hassle because of our unpredictable weather, and Stahl provides excellent service whether the project is big or small, during all conditions. For our many realty or property management customers, we are trusted to provide all required checkups and maintenance, winterization services, and rapid repair services to prevent emergencies or address them quickly when they occur.
24/7 Plumbing Services
Our service is top-notch, and we offer 24/7 plumbing services to take care of any problem at any time. We clean clogged drains, repair leaky faucets and pipes, and repair broken valves. Our technicians are certified in backflow management and will come out to service your commercial or residential property, as well as dye testing to ensure the sanitary sewer system is properly installed. Our experience in property management and development allows Stahl Plumbing, Heating & Air Conditioning to offer free estimates for large repairs or installations throughout the Pittsburgh area.
Get In Touch
No job is too big or too small! If you are experiencing any kind of plumbing problem, contact us today.