Many people buy and invest in their dream home expecting nothing will go wrong but inevitably, life happens and over time, things in your home will start to wear down and may need some TLC. Have you ever been in your bathroom, maybe washing your hands or flushing the toilet and you noticed water coming up through the bath plughole? This is an issue that we see often and are here to help! By not getting a plumbing inspection before buying the house, your home may be more prone to these issues.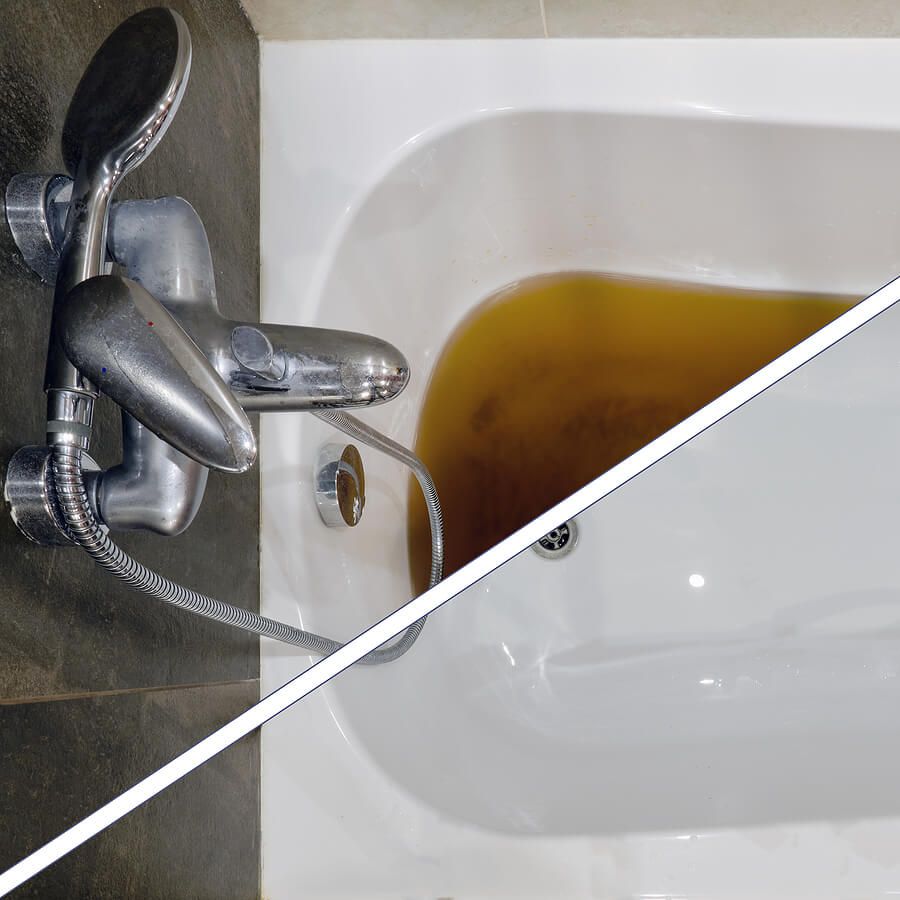 Not Such a Dream House
If you have been in a situation where you saw sewage coming out of the shower drain and poop coming up through the bathtub, you may have a clogged sewer line.
If your house is older, clogged pipes could indicate a bigger problem that requires professional help. Here at Stahl Plumbing, we want to be the company you call first.
Fixing the Problem Before It Starts
We recommend replacing water and sewer lines before they fail to avoid an emergency, especially if you own an older home. Homes and businesses 20 years old or older likely have copper lines, proven more likely to corrode and leak. Even PVC lines come with risks of cracking because of environmental factors. Stahl's new material lasts for decades.
Common Plumbing Problems
The problem of having an older home with outdated plumbing ranks close to the top in Pittsburgh and Allegheny County. New homes with pipes prone to bursting because homeowners have opted out of preemptive care is a common issue Stahl plumbers see in the area
Sewage backups don't usually happen without warning signs. Here are the common signs of sewage problems:

A "sewage" smell

Bubbling drain or water before sinks, tubs, or showers drain

Sewage coming from an outside or basement pipe.
More Signs of Trouble
Of course, homeowners have more plumbing woes than sewage backups. Be on the lookout for the following as well:

High water bills

Reduced water pressure

Not enough hot water

Stains or dampness on ceilings or walls

Noticeable leaks

Cracks in the walls or foundation

These and other out-of-the-ordinary signs can mean your plumbing needs attention. A visit from Stahl's master plumbers and technicians before the symptoms turn into an emergency can save you thousands of dollars.
Be on the Lookout

When you leave renting behind to become a homeowner, you should expect a certain amount of home maintenance, plumbing included. Here are six plumbing emergencies every homeowner should expect to deal with at some point:

Toilet overflows

No hot water

Sewer blockages

Clogged drains

Supply line leak

Frozen pipes

Although it may be tempting to try to deal with these issues yourself, trying to fix the problem yourself may be a bad idea because of…

Exposure to ineffective chemicals

A clogged home drain remedy that can potentially damage pipes

The fact that you can miss a bigger problem

The potential to make the problem worse

Having professionals like Stahl Plumbing regularly clean and maintain your pipes saves money in the long run. Instead of googling "how to get rid of sewer backup in bathtub," put your biggest investment in the most professional and experienced hands by calling Stahl Plumbing, Heating and Air Conditioning.