Spring has finally arrived in Allegheny County, and with it comes longer days and hotter outdoor temperatures. As we approach summer, the days will only get longer and hotter. While we're looking forward to all the outdoor activities that summer brings, we also know how wonderful it is to count on a nice, cool, air-conditioned home to retreat to when we need a little reprieve from the warmth.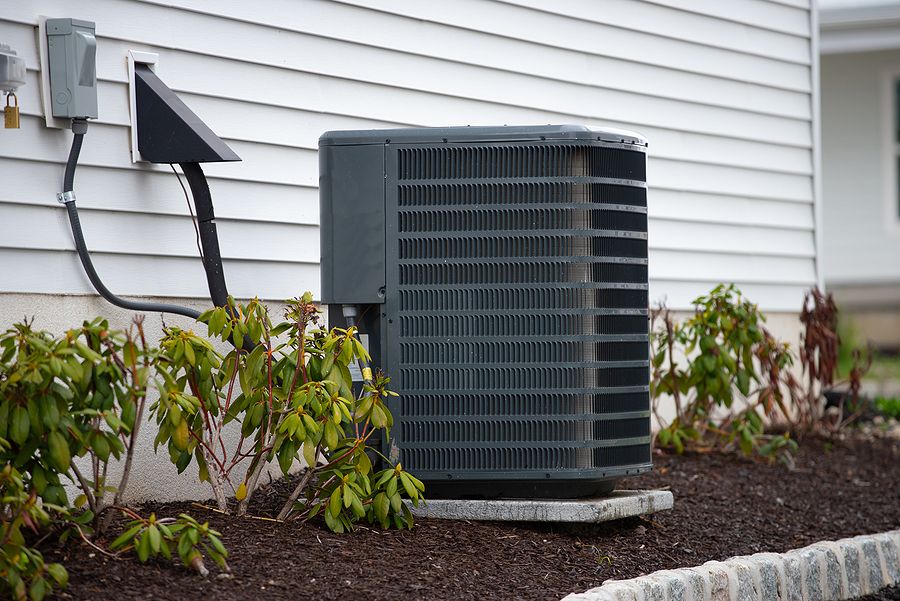 When the summer air gets a little too balmy, we depend on our AC units to keep us cool, so when your air conditioner is not cooling, you probably feel frustrated and disappointed on top of feeling uncomfortable.
It's important, then, to understand some air conditioner maintenance basics. If your cold air AC is not turning on or your AC is not blowing cold air, it can be an indicator of several potential problems. Below, we'll go over the 10 most common problems that you should know about that can lead to your air conditioner not blowing cold air, the problems that you can troubleshoot yourself, and the ones that require a professional AC repairman to fix.
Air Conditioner Not Blowing? One of These Problems Might be Why
Air conditioning not cooling the way that it should be? These are the 10 most common problems that could be plaguing your AC unit and their usual causes:
1. Air Conditioner Won't Turn On
If your cold air AC's not turning on, check your thermostat first. You might need to replace the batteries if it's not working. Then check the thermostat to make sure that it's on and set to cool, and that the temperature is set to a lower temperature than it already is inside your home. You should also check the circuit breaker to make sure that it hasn't been tripped.
2. AC Won't Stop Running
In warmer months, it's normal for your AC to run more frequently than usual, but it should still turn off occasionally. If it won't stop running, there could be a few reasons for that. It could be an issue with the thermostat, compressor, electrical parts, or the air filter. If you try turning the thermostat off and on and it still won't stop running, call a professional to come to troubleshoot the problem.
3. Air Conditioner Not Cooling
AC not blowing cold? Or worse, blowing warm air? The culprit is most likely a dirty air filter. Your air filter should be changed every 30 to 90 days, depending on your house size, how often you're using your AC unit, how many people live in your home, and whether you have any pets.
4. AC Refrigerant Leak
If you find brightly colored stains near your AC unit, there's a chance that your refrigerant is leaking. This is usually due to deteriorated or clogged lines in your unit. Turn your AC off and call a repairman right away. Low refrigerant levels can damage your compressor.
5. Air Conditioner Not Blowing
The air conditioner not blowing is usually a sign of electrical control failure. When we turn our AC units off and on repeatedly, the condenser fan motor and compressor can wear out. The electrical connections need to be inspected but should only be done by an HVAC serviceman.
6. AC Making Noises
Your air conditioner really shouldn't be making any noises, other than the sound of the system kicking on or the fan running. If it's making hissing noises, it's likely due to low refrigerant. If it's clicking, it might be a relay problem. Thumping and rattling indicate a blower problem.
7. Air Conditioner Smells Bad
If there's a burning smell coming from your AC unit, your air filter is probably clogged. Electrical smells indicate a wiring issue. And the musty smell of mildew means you need to clean your AC unit to remove the overgrowth of mold and mildew. Whatever the smell is, it's not normal for your air conditioner to emit an odor, and it's a sign that the unit needs to be serviced.
8. AC Water Leak
Some condensation is to be expected on your AC unit, but if puddles are being produced, that's a problem. It could indicate a damaged air filter, broken condensation pans, or clogged lines. Excessive moisture around your air conditioner, whether inside or outside your home, is a problem that needs attention quickly.
9. Air Conditioner Trips Circuit Breaker
If your AC unit keeps tripping up your circuit breaker, chances are that it wasn't installed properly and there's a problem with the wiring.
10. AC Keeps Turning Off and On
When your air conditioner keeps turning off and on, it's referred to short cycling. The AC unit isn't finishing a full cooling cycle and continues to restart. This can damage your compressor and can be caused by a few things like a clogged air filter or miscalibrated thermostat.
Need Your AC Problems Checked On?
Problems with your AC not blowing cold air or your air conditioner's not cooling properly can be signs of much bigger issues and might even be signs it's time to replace your air conditioner. If you're experiencing any of the problems listed above, contact us today to schedule an evaluation of your AC unit.