A bathroom remodel can be an exciting and enjoyable experience. The renovation is an opportunity to update the look and functionality of your space and add value to your home. However, a bathroom remodel can also be stressful and time-consuming, often involving making decisions about materials, designs, and budgets.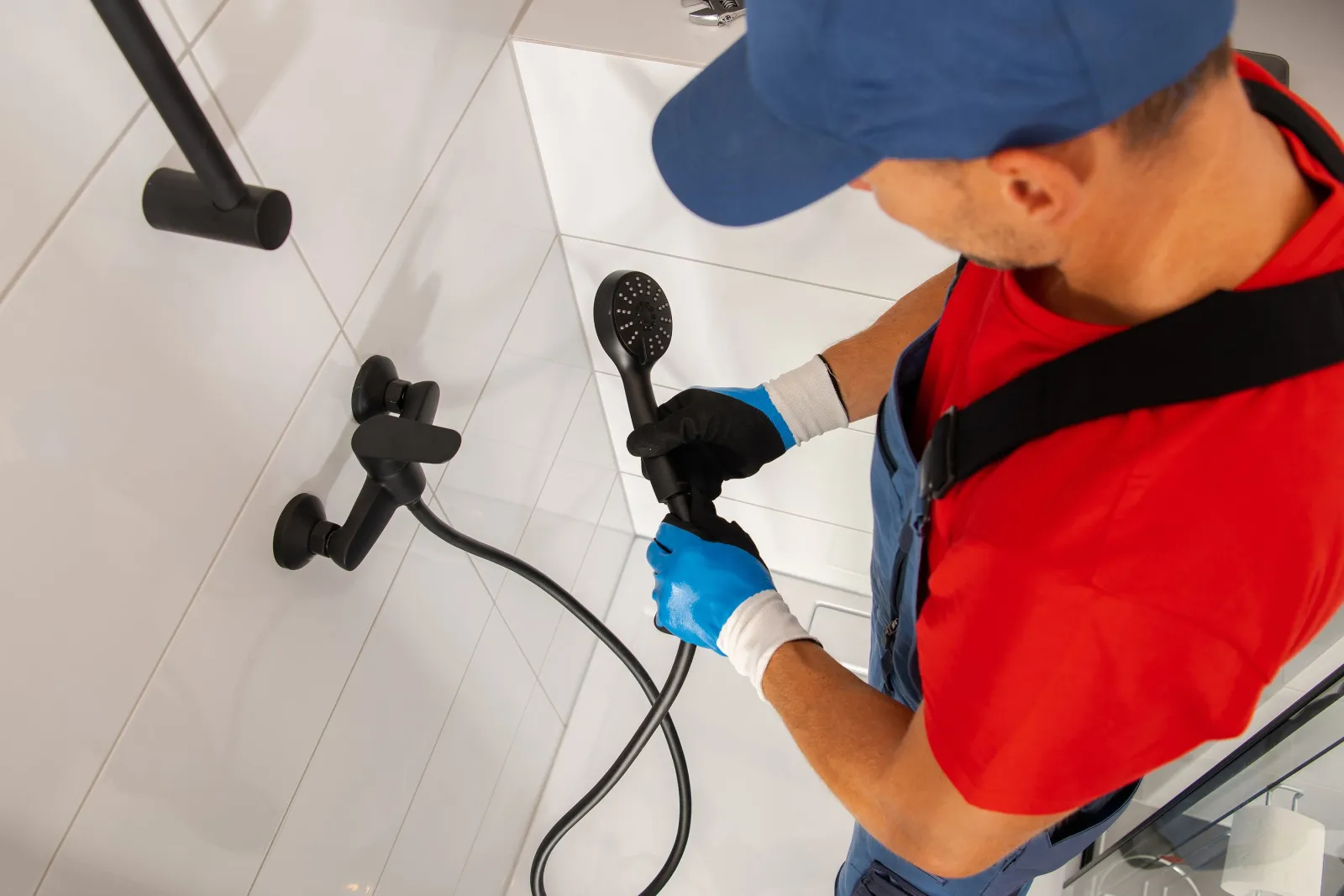 For your peace of mind, here's what you need to do.
Why Do You Need a Plumber When Remodeling The Bathroom?
For a bathroom renovation, trying to save money by tackling the plumbing work yourself or hiring an unqualified contractor may be tempting. But you must understand the risks and potential consequences of doing so. Here are a few reasons why it's critical to have a plumber bathroom installation:
1. Expertise: A plumber receives training in the latest techniques and technologies. They also need the expertise to properly install, repair and maintain the plumbing in your bathroom. Similarly, a professional will work faster since he has the experience to identify and solve any issues that may arise.
2. Safety: Bathroom remodeling projects such as shower tiling can be complex and potentially dangerous, especially if you are unfamiliar with the best practices. Some of the risks include leaks, water pressure and hot water. On the other hand, a plumber has the skills and proper equipment to safely and effectively complete the work.
3. Code compliance: Building codes and regulations exist for a reason - to ensure the safety and functionality of your home. A plumber is familiar with these codes and can ensure that the plumbing work in your bathroom remodels to all of the necessary standards, coordinating with local inspectors when applicable.
4. Quality: A competent plumber is committed to doing high-quality work that will stand the test of time. He will use the best materials and techniques to ensure that your plumbing is reliable and efficient. In addition, he will take the time to test and verify that everything is working correctly.
5. Warranty: Many plumbing fixtures and materials come with warranties. But there's a catch. These warranties may become void if a qualified professional does not complete the work. In contrast, when you work with a plumber, you'll have peace of mind and an extra layer of protection.
As shown above, a plumber ensures that your bathroom remodels are done safely, effectively, and to the highest standards. Let's now look at a professional's approach when performing the job.
How A Plumber Works During a Bathroom Remodel
Bathroom remodels can be a daunting task, but with the help of a skilled plumber, the process can run smoothly and efficiently. Here's how he does it:
1. First, a plumber will assess the current plumbing system and determine what changes need to be made. This may include relocating pipes, installing new fixtures, or upgrading to more modern and efficient systems.
2. Once the plumbing plan has been determined, the plumber will begin the installation process. This may involve cutting and soldering pipes, connecting new fixtures, and installing appliances such as showers, bathtubs, and toilets. Additionally, the plumber will ensure that all pipes and accessories are correctly fitted and sealed to prevent leaks because fixing water damage can be costly and time-consuming.
3. In addition to installing new fittings and appliances, a plumber may also be responsible for removing and disposing of old plumbing materials. This may include tearing out old pipes and fixtures and properly disposing of any debris and waste.
4. Once all the new plumbing has been installed, the plumber will test the system to ensure everything is functioning properly. This may involve flushing toilets, running water through the sink and shower, and checking for leaks or other issues.
5. Finally, the plumber will clean up the work area and provide you with any necessary information or instructions on correctly caring for and maintaining the new plumbing system.
The Way Forward
Overall, a plumber plays a crucial role in ensuring that your bathroom remodels are completed successfully and efficiently. Even if you're wondering… do plumbers install showers? Yes, they do. With his expertise and attention to detail, a qualified plumber can help transform your bathroom into a functional and stylish space that you can enjoy for years to come.
And the best part?
As plumbing remodel contractors, we have a team of expert plumbers who can help make your vision a reality. From simple updates such as plumbing in a tiled shower space to full-scale renovations, we have the skills and experience to bring your bathroom to the next level. Contact us today to schedule an appointment and plan your perfect bathroom remodel. Don't wait - upgrade your home and your daily routine today!